Essentials Kit: ($175 Value for only $130)
The perfect skincare kit!
This essentials kit contains the gentle foaming cleanser, hydralite moisturizer, correction pads, pumpkin mask and coastal gloss. Treat yourself or a loved one with the perfect gift that keeps on giving!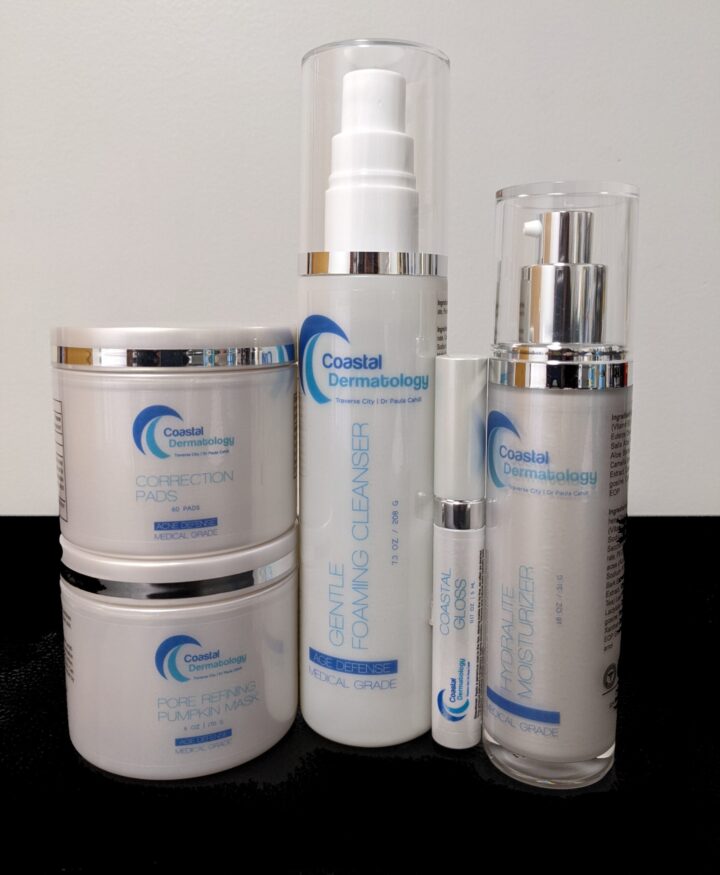 A mild, sulfate-free self-foaming cleanser that delivers superior cleansing while remaining gentle on the skin.
Hydrating, gentle, sulfate and paraben-free cleanser removes makeup, oil and impurities, while it conditions and soothes sensitive skin with rich botanical extracts.
This sulfate and paraben-free cleanser immediately fights acne-causing bacteria, preventing the formation of new blemishes.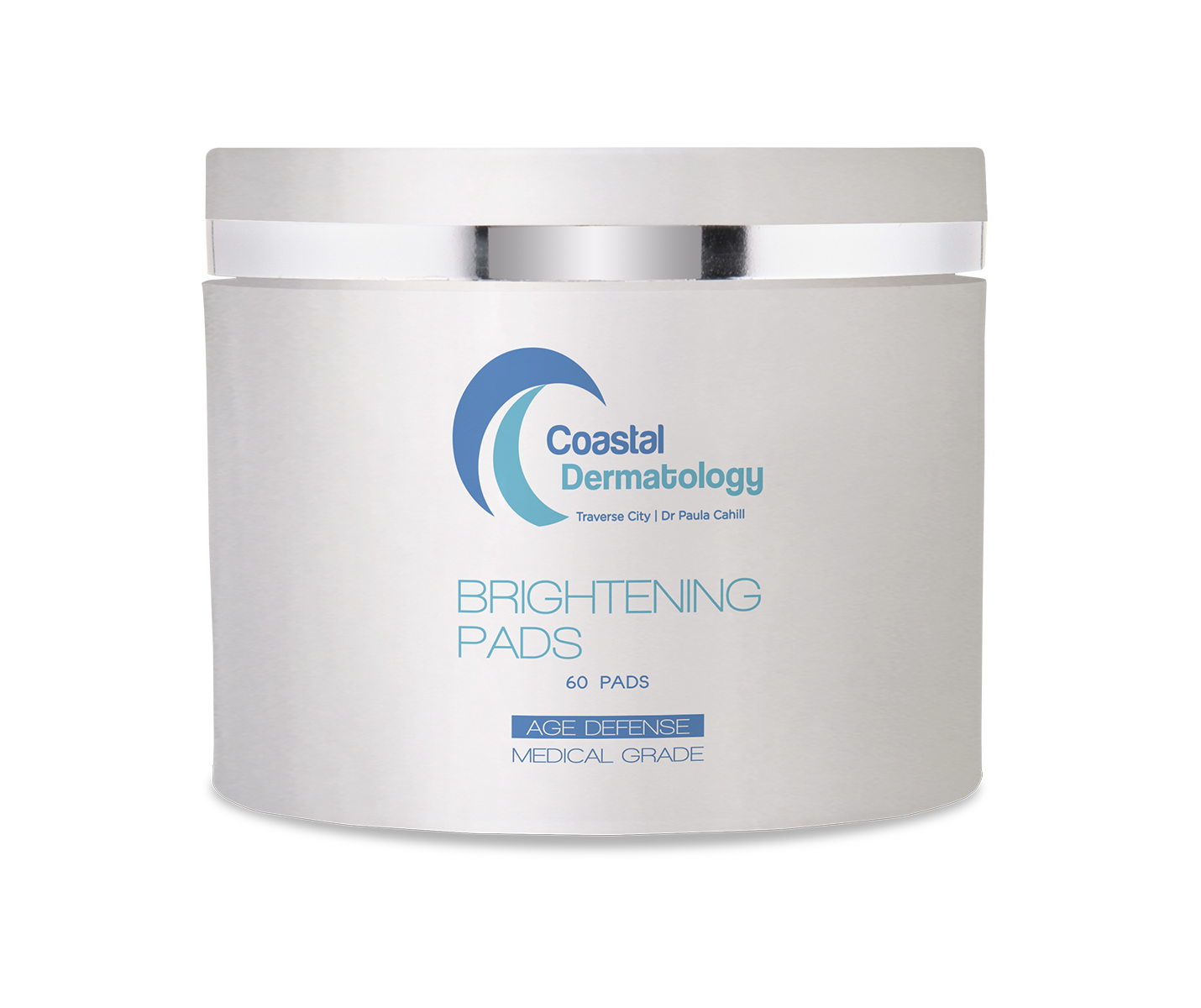 Coastal Brightening Pads
Price: $94
Innovative pads that contain botanical skin brightening agents, antioxidants, and skin-soothers to visibly brighten uneven skin tone, revitalize dull skin, and relieve irritated skin. Kojic Acid, Alpha Arbutin, Vitamin C, Bearberry, White Mulberry, Green Tea, and Milk Thistle present effectively utilize their natural abilities to visibly improve signs of aging, provide antioxidant protection against extrinsic factors, and reduce redness and irritation, revealing a more radiant, youthful appearance.
Reduces the appearance of morning puffiness, dark circles and wrinkles.
More intense evening eye treatment using retinol to further improve fine lines and dark circles.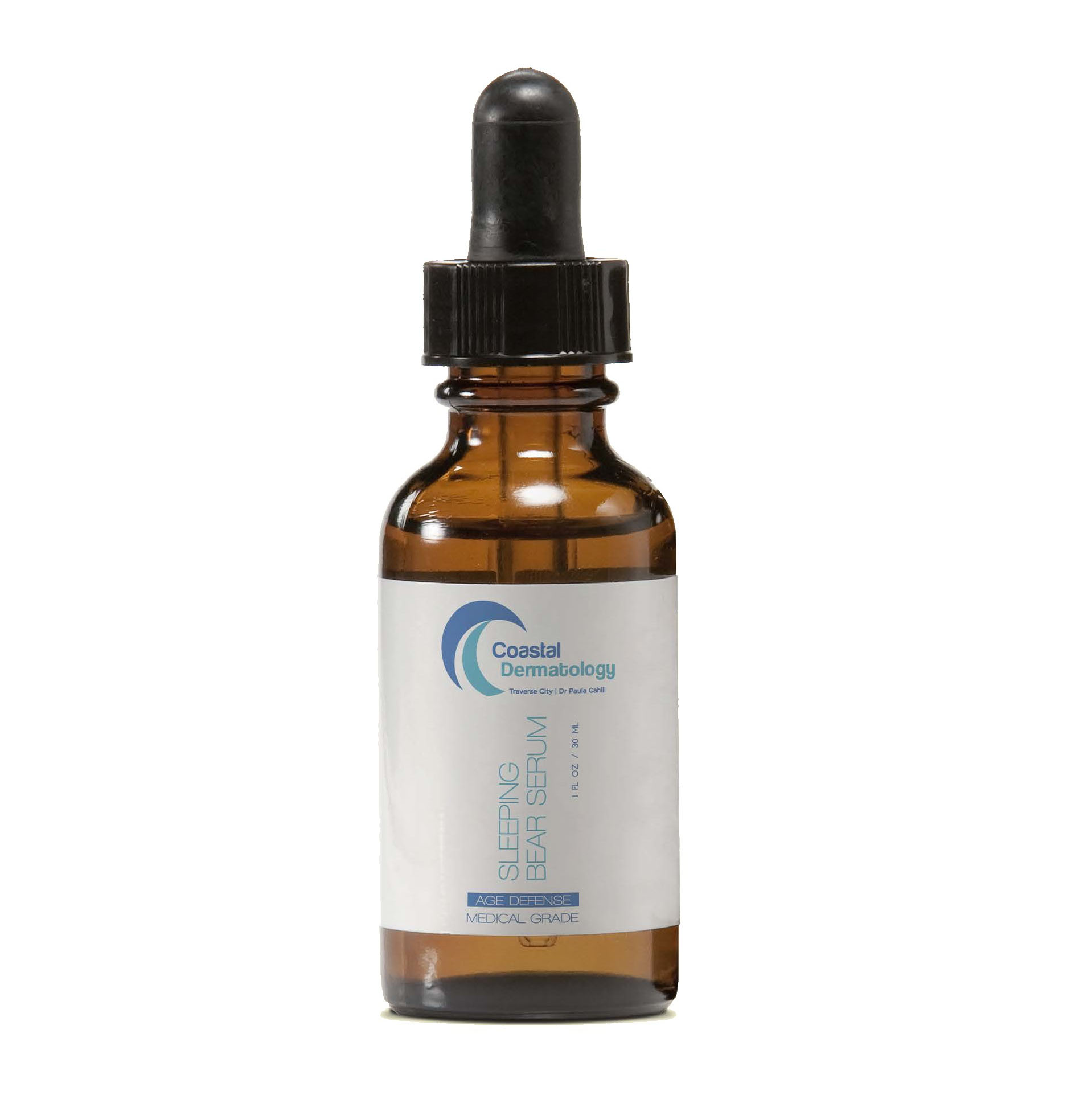 *Fan FavORITE*
Sleeping Bear Serum
Price: $98
Contains a powerful copper complex, Hyaluronic Acid and Niacinamide. It reactivates collagen and elastin synthesis, similar to the mechanism of filler injections. Many refer to this product as their "needle free serum."
Acne Correction Pads
Price: $26
Highly efficacious, alcohol-free, Hydroxy Acid pads sweep away pore-clogging oils, sweat, blackheads, and whiteheads.  Great for periodically  freshening up throughout the day!
Coastal Glow (tinted) spf 46
Contains a blend of ingredients to calm and soothe sensitive skin. Increases moisture levels and protects against environmental damage. Specially formulated to reduce irritation associated with the use of Hydroxy Acids, Retinoids, and other highly active treatment products.
Contains a balanced blend of Alpha Hydroxy Acids, in a lightweight lotion to soften and moisturize, while the combined power of cactus and yeast extracts reduce irritation.
Specifically formulated to tighten, moisturize, and firm the neck's delicate skin while providing an immediate tightening effect.
Anti-aging formula with proprietary Trans-Epidermal Carrier, peptide complex, and Hyaluronic Acid. This product improves the skin's texture, fine lines and wrinkles and supports rejuvenation and hydration.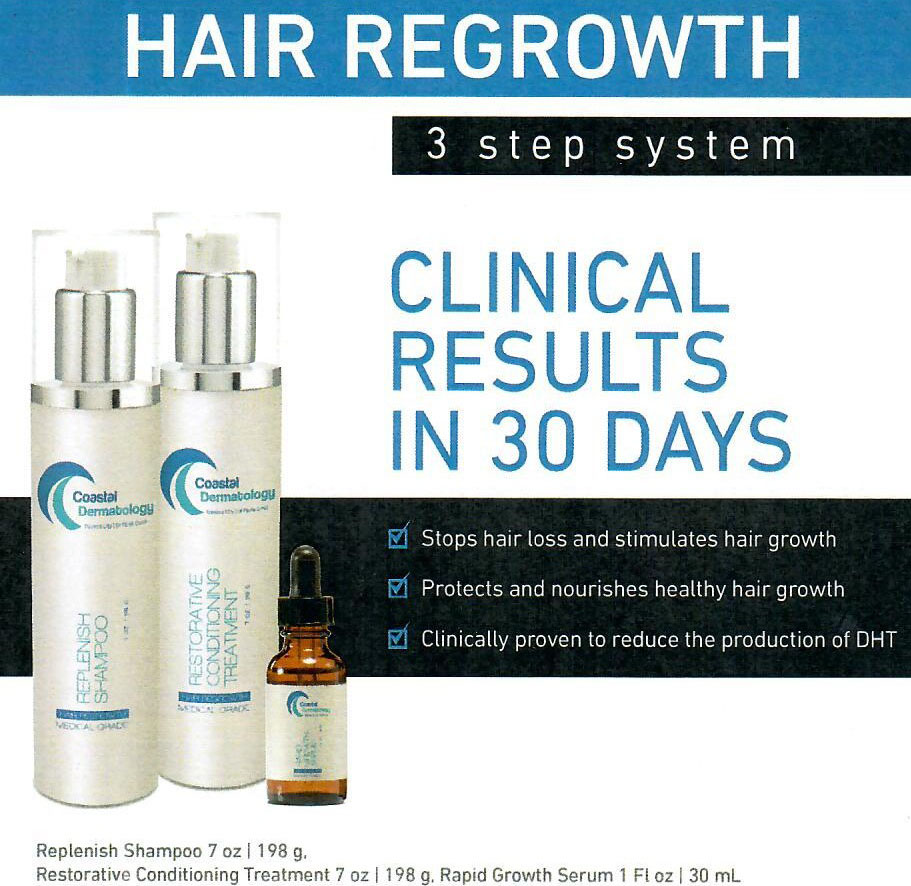 Hair Regrowth Kit
Price: $110
The Hair Regrowth System consists of the Replenish Shampoo, the Restorative Conditioner and the Rapid Growth Serum, that work together to stimulate hair regrowth and improve hair follicle health.
A pore cleansing mask, featuring Sulfur, Kaolin and other skin soothing properties, is intended as a weekly treatment to minimize pore size and control excess oil while delivering a dose of needed moisture to all skin types.
Nourishing, self-warming mask deeply cleanses the skin to hydrate and rejuvenate the skin. Contains a combination of minerals, enzymes, and vitamins to reduce pore size, protect against free radicals and gently exfoliate the skin leaving it soft, smooth and revitalized.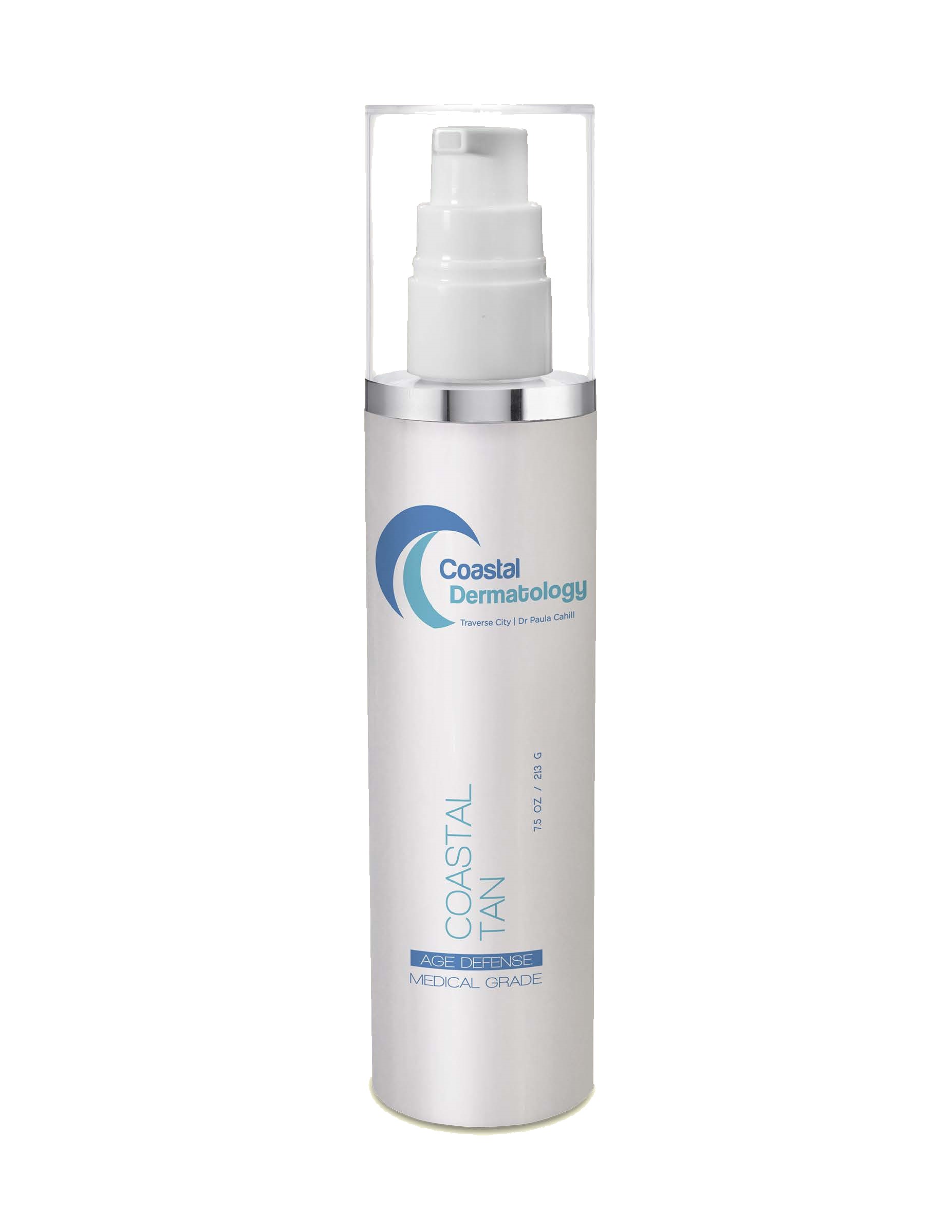 Coastal Tan
Price: $36
An innovative, streak-free, sunless tanning foam that provides buildable color to achieve a natural- looking, sun-safe tan that develops quickly (without the odor!)
Step 1: Fill out the form on this page
Step 2: We will contact you for payment
Step 3: The order will be fulfilled.