Medical & Surgical Dermatology
Evaluation and Treatment of Skin Cancer
Removal of Growths
Treatment of Various Medical Dermatology Conditions
Services:
Hydrafacials – Signature, Deluxe, Platinum, Lip, Eye
Botox
Dermal Fillers
Chemical Peels
Sclerotherapy
Treatments for:
Frown lines
Smile lines
Folds around the nose and mouth
Fine lines around the mouth
Fuller lips
Acne
Brown spots
Aging skin
Leg spider veins
Loss of elasticity
Loss of firmness
Lack of vibrancy
Poor skin texture
Oily skin
Clogged or enlarged pores
We offer products for:
Anti-aging
Brown spots
Improving elasticity and smoothness
Hydration
Acne
Eye puffiness
Dark circles
Lines
Hair restorative health
Neck wrinkles
Sun protection
Tinted sun protection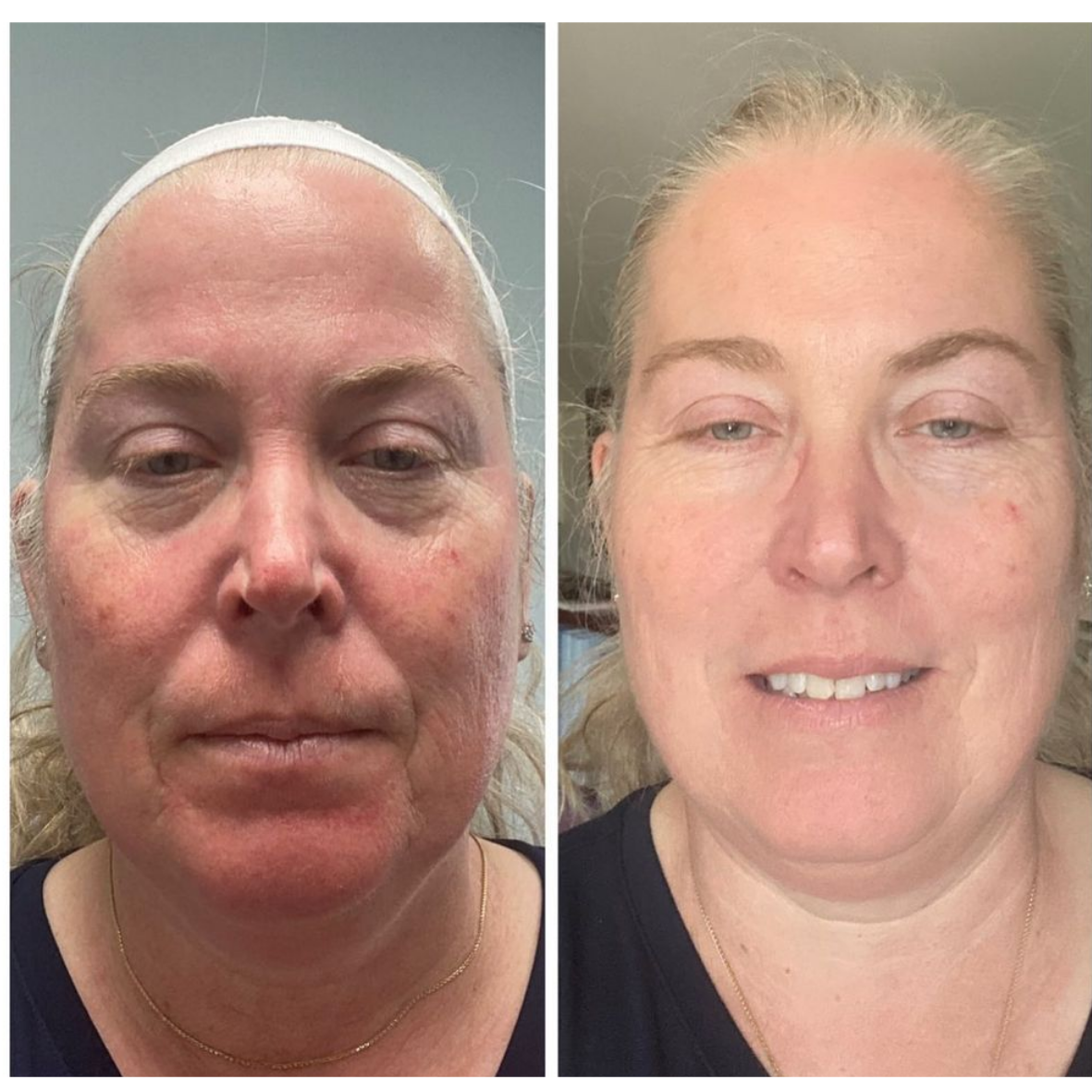 SIGNATURE – Exfoliate, extract, and hydrate.  This is a refreshing and invigorating treatment that involves hydradermabrasion to treat damaged and dead skin, a chemical peel and extraction to remove impurities, then application of a hydrating and moisturizing antioxidant serum.
DELUXE – Signature hydrafacial with addition of LED light therapy as well as infusion of a serum/booster of choice to address individual skin concerns.
PLATINUM – The ultimate hydrafacial. It starts with a detoxification process involving lymphatic drainage, which can help reduce puffiness of the face. It then proceeds with hydradermabrasion to treat damaged and dead skin, then a chemical peel of varying strengths to exfoliate and assist with removing impurities. This is followed by the extraction process to remove dead skin cells, blackheads and whiteheads.  This is followed by the addition of a special booster infusion that can address specific skin concerns. It concludes with LED light therapy to help assist with diminishing signs of aging. The skin is then bathed in hydrating and moisturizing antioxidant serums.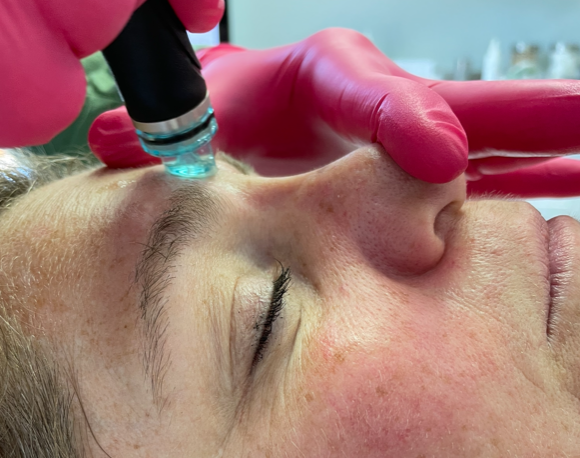 LIP – For gentle plumping, exfoliation to smooth lips and hydration using aloe, poeny extract, peppermint extract, and vitamins A, C, and E to help restore volume, increase hydration level, provide antioxidant properties, reduce damaged/dry skin and restoring suppleness.
EYE – Awakens, hydrates and brightens the delicate skin around the eye with a blend of green tea, arnica flower extracts, citric acid
*All hydrafacials can be customized for individual skin types and concerns, whether it be anti-aging, puffiness, lip volume, eye aging, brown spots, acne or rosacea. It also can simply be a relaxing treatment that leaves you feeling rejuvenated and more hydrated. This procedure requires no down time.*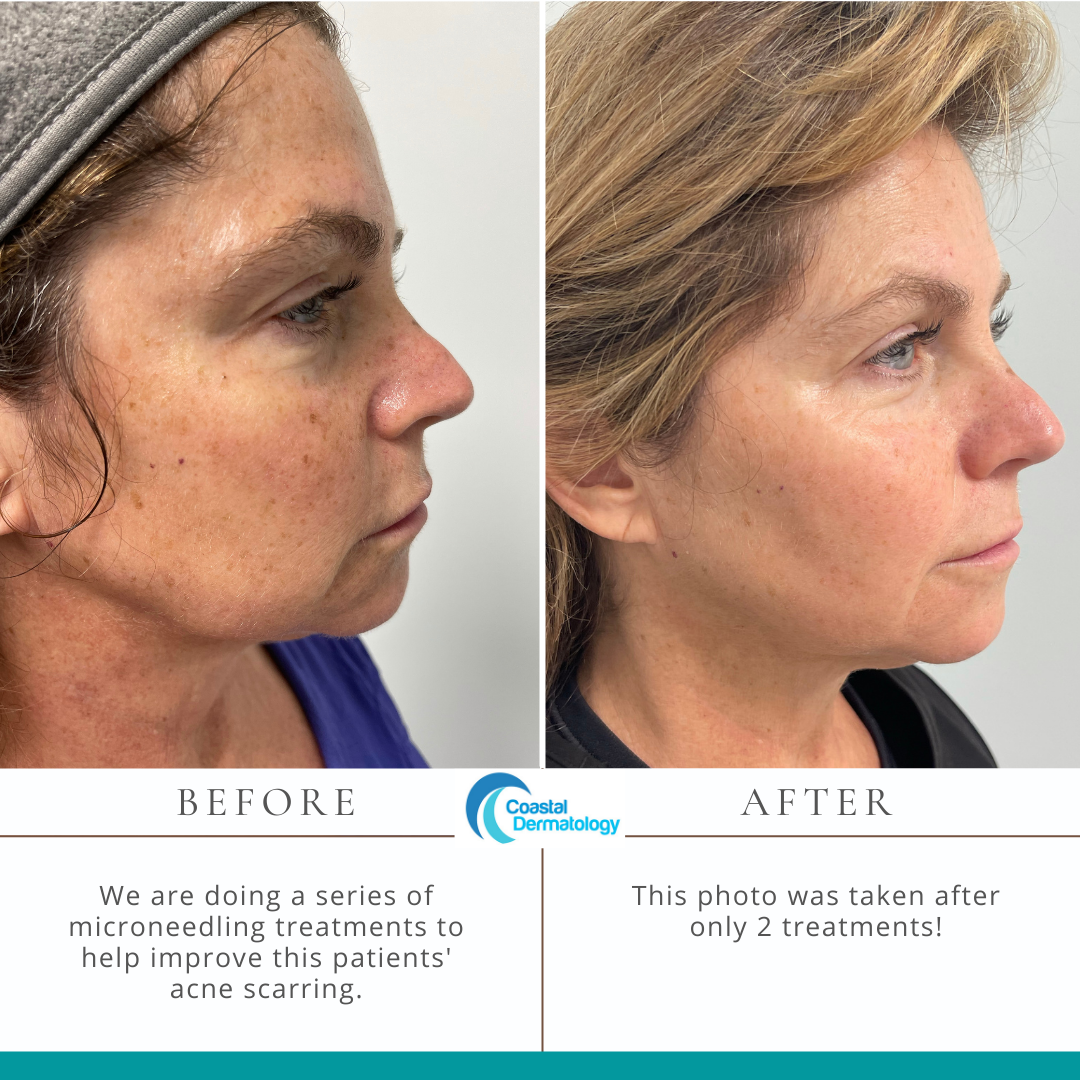 SkinPen by Crown Aesthetics is the first FDA-cleared microneedling device on the market and is clinically proven to improve the appearance of wrinkles and acne scars in patients. In as few as three minimally invasive treatments spaced 30 days apart, you can improve your appearance and step out with confidence.
How does microneedling work? It creates thousands of microchannels that stimulate your body's natural wound healing process, while minimizing cellular damage. This rejuvenates your skin from the inside out. The result is effective remodeling of scar tissue, while keeping the overall structure of the skin intact.
*Individual results may vary.  Have more questions?  Schedule a free cosmetic consultation with our aesthetician!